Workshops & Trainings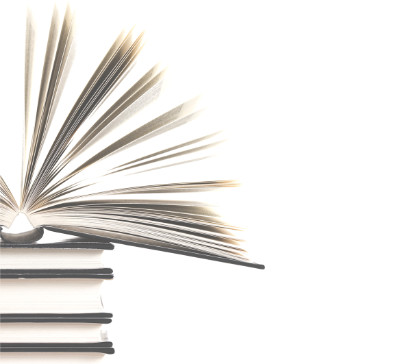 Workshops & Trainings
I offer a wide range of workshops, trainings, and talks suitable for corporate level diversity trainings, in schools, and extracurricular environments. Workshops can be catered to each individual's needs in regard to topic, target audience, and time constraints. Workshop pricing begins at $250 per hour. Workshops may be taught in half-day or whole-day sessions as well as a 2 hour/week series. Samples of most frequently requested workshop topics are listed below.
Frequently
Requested Workshops:
LGBTQ 101
This workshop walks individuals of all ages through the basics of understanding the Lesbian, Gay, Bisexual, Transgender and Queer community. We will explore ways that individuals can better understand their own identities as well as how to be an effective support system to others. Common terms and definitions will be discussed. This workshop concludes with information on ways to become more LGBTQ inclusive in the target environment. An advanced LGBTQ workshop is available to those who wish to lengthen this workshop or who are prepared for more advanced information. Participants that complete this workshop will be considered to be Safe Zone trained.
QUEER INCLUSIVE COMPREHENSIVE SEX EDUCATION
This workshop takes a wider more comprehensive approach to sexuality education than is taught in public education. Topics that are discussed include healthy relationship interactions, methods of protection, STIs, relationship structures and attraction, pleasure, decision making and safety. This workshop is intended to provide education to individuals regardless of their level of sexual activity and is inclusive of all genders and sexualities. Information is presented in a safe and supportive environment which allows students to explore topics of sex ed at their own pace in an informed manner.
TEACHING TRANSGENDER
This workshop breaks down common myths and misunderstandings about gender identity and the transgender community and replaces them with an in-depth comprehensive understanding of transgender identities. Participants will learn new ways to understand gender that goes beyond the male/female binary into transgender identities that include non-binary and binary expressions of gender. Expanding from basic terms to learning about policies and individual experiences, this workshop offers participants a breadth of education. Learners will be able to understand gender identity and engage with the transgender community in healthy and productive ways.
DISMOUNTING THE RELATIONSHIP ESCALATOR
An extension of Ariel's Tedx Talk, this talk challenges traditional relationship structures and replaces them with the option to create designer relationships. Including but not limited to polyamory, and ethical non-monogamy, there are a multitude of options that challenge the status quo. In an age where relationship structures compete between marrying increasingly younger and remaining single in hook-up culture, it is critical to evaluate what about traditional relationships may or may not be working. This workshop presents alternative options for relationship structures that consider the needs of all involved. By breaking down the cycle of date-marry-cohabitate-have children, individuals can think more critically about what they desire. Developing an awareness of other options outside of cultural relationship expectations is liberating.
INTRO TO BDSM AND KINK
The BDSM community is often misunderstood. These misconceptions are broken down by providing information about components of the BDSM community including common terms, relationship dynamics, and health and safety. BDSM culture will be discussed as well as the difference between consensual BDSM and abuse. This workshop will also cover practical practices of BDSM and basic safety and negotiation for those looking to become involved in the BDSM community. This is an introductory workshop, a more advanced or extended version is also offered.
DEEPENING PLEASURE
Individuals and relationships often struggle with unsatisfying levels of pleasure in their sexual lives. By diving into some common factors that limit full sexual expression it can be easier to understand the etiology of sexual difficulties while simultaneously dissolving shame and self criticism. Pathways to deepen pleasure and strategies to enhance sexual connection will be presented. Methods to create a deeper sexual connection with oneself and others allow for erotic energy to be expressed to its full potential. Participants will walk away with a more thorough understanding of their own sexual needs and desires.
OTHER WORKSHOP TOPICS MAY INCLUDE:
ADVANCED LGBTQ TOPICS
ADVANCED BDSM
COMING OUT
PARENTING LGBTQ YOUTH
GENDER MARKER AND NAME CHANGE PROCEDURES
HEALTHY ROMANTIC AND PLATONIC RELATIONSHIPS
RACE AND PRIVILEGE
INTIMATE PARTNER AND RELATIONSHIP VIOLENCE